A trip to Hamburg will never be complete with an experience in the red light district, Reeperbahn. Apparently, it is the oldest red light district in Germany.
The street is filled with many restaurant, sex shops, theatres and brothels.
Street prostitution is legal during certain times of the day on Davidstraße. The Herbertstraße, a short side street of the Davidstraße, has prostitutes behind windows waiting for customers. Unlike De Wallen, the red-light district in Amsterdam, it is closed off with a large gate and juveniles and women are not allowed in. Despite the sign which says women are not allowed to enter the street, it is not officially prohibited, only strongly discouraged by the police.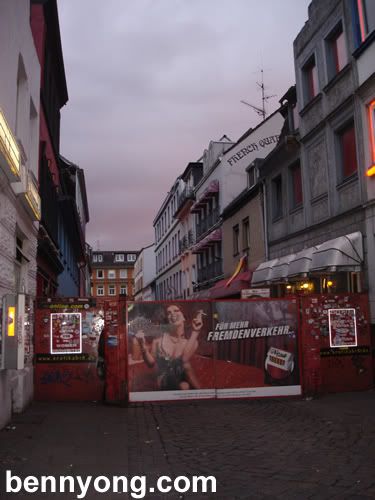 Herbertstraße: For Men Only!
Entrance to Herbertstraße; sign to the right of the gate reads "No entrance for juveniles under 18 years of age and women".
We ended the night for a show in Safari, one of the many places for adult entertainment. Our table was a main target as we were the only group without any girls accompanying. I went without any expectations but ended up being part of the show when one of the performers decided to give me a boob rub on the face. (Song Yia, where were you when I needed you!) All I remember was the sound between both of my hears on impact while the spotlight was shinning on our table.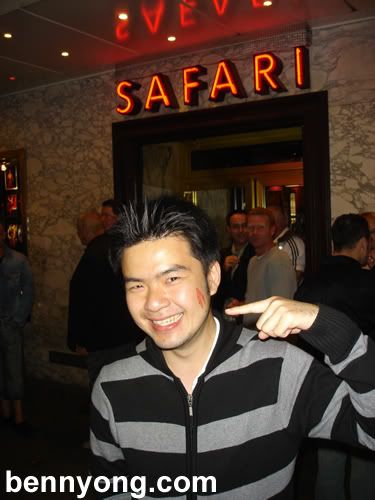 Ear to Ear: After My Experience
It was certainly an experience. I was a bit traumatised but recovered within days.