A free download for the month of June. This is another free game that I have compiled. I name it Hit The Spot!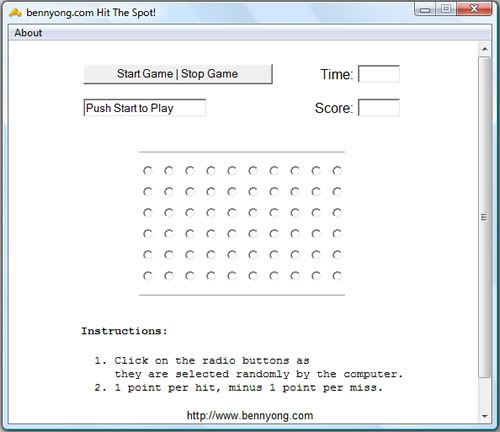 The field will be randomly highlighted and how quick can you react? You will need to scroll your mouse to click on them before another random one gets highlighted. How many can you hit in It might remind you of some of the arcade games but a basic digital version.
Click here
to download it!
The application does not require installation and can nicely fit on your usb key. Have a go at it!
Have a great week ahead!
Cheers.