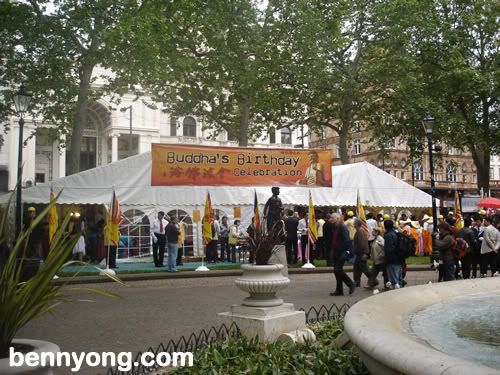 Preparations at Leicester Square
This is the fourth time I am attending Wesak Day or better known as Buddha's Birthday celebrations in Leicester Square. I have a very long history with London since the day I landed to study here for my degree and am very fortunate to return here year after year.
Click here
to read what I wrote about it a year ago when I was there.
Here are some random pics I took of the scene in Leicester Square.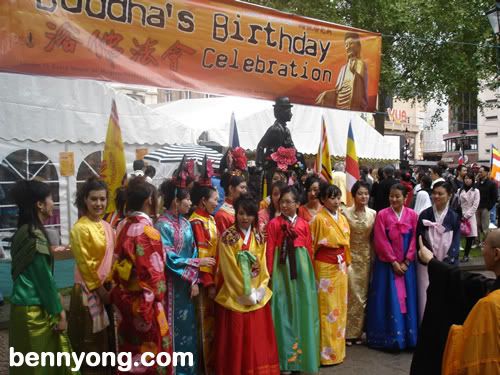 Girls Dressed In Their Traditional Outfits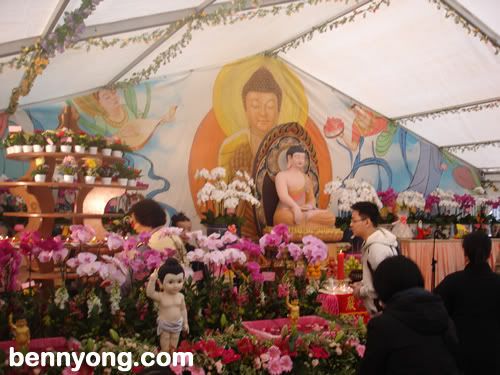 The Main Shrine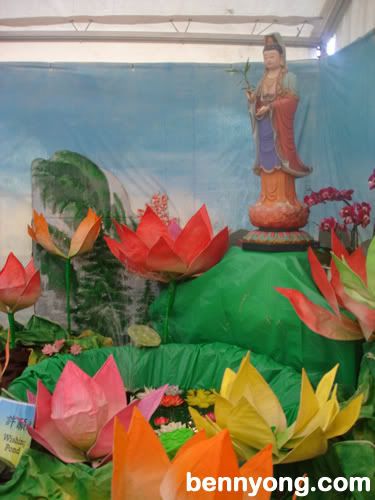 Kuan Yin: Goddess of Mercy
I did the ritual of bathing the baby Buddha's statue before I headed straight to Waterloo for my train back to Southampton.
It was most definately a nice weekend as it brings me closer to home.