I just got back to Southampton today after being out of action for a couple of days. I was in Sardinia, Italy. Here is the map for the island by the coast of Italy.
I will be using the beauty of wordpress to catch up with a back log of post for my three days two nights experience there. I did not manage to take loads of picture and none of myself. Here are a few snapshots of the Cagliari airport. It reminds me a bit of KL International Airport (maybe I am starting to get homesick... if you see nothing similar)
Before My Queue To Get My Boarding Pass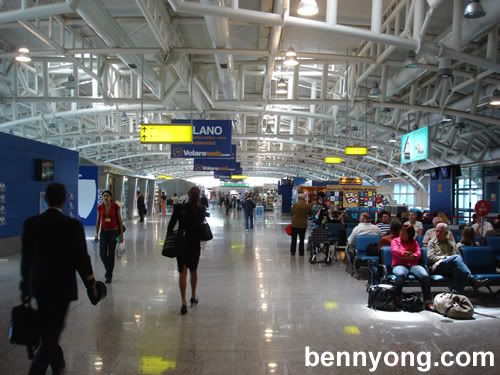 Straight After Immigration Leading Towards The Shops
The Common Area Before Departure Lounge
Will be going into the London office tomorrow. Till then, goodnite everyone.