I decided to squeeze some further site seeing in the morning as much as I can. I decided to journey to Park Güell.
An extract from Wikipedia: Park Güell is a garden complex with architectural elements situated on the hill of el Carmel in the Gràcia district of Barcelona, Catalonia. It was designed by the Catalan architect Antoni Gaudí and built in the years 1900 to 1914. It is part of the UNESCO World Heritage Site "Works of Antoni Gaudí".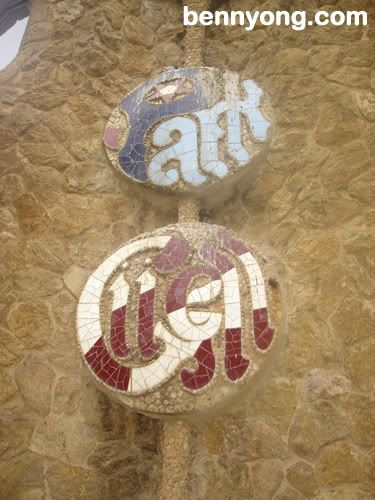 This are the steep road leading to the hill where Park Guell was located.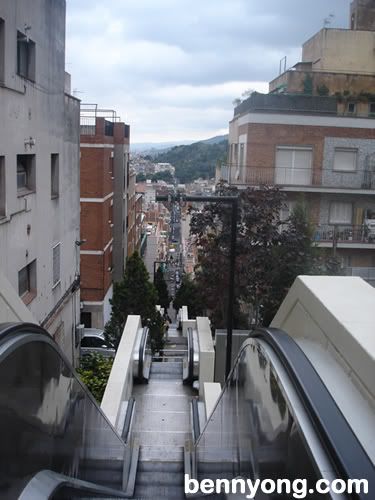 I met an elderly couple from the Philippines at the peak of the park. They help me took this scenic picture.
Further venturing in Park Guel, I finally found the iconic lizard.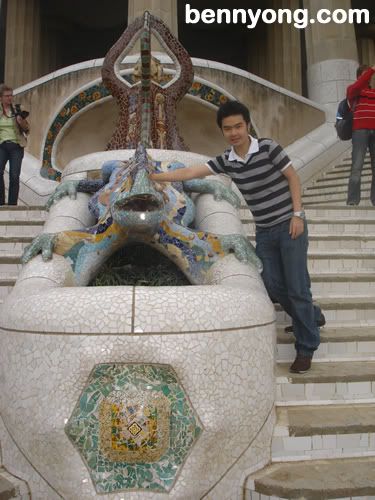 After the park, I went to Barcelona Cathedral. It was a shame that it is covered up with scaffolding.
In the Cathedral, I bought this candle for 50 cents and lighted it at St Michael's shrine.

That pretty ended my site seeing of Barcelona.