The last time I release a game was in February and it is about time for another one. I have compiled a version of Space Invaders. Remember this old skool game that we use to play with our consoles. Well, have fun on this strip down version.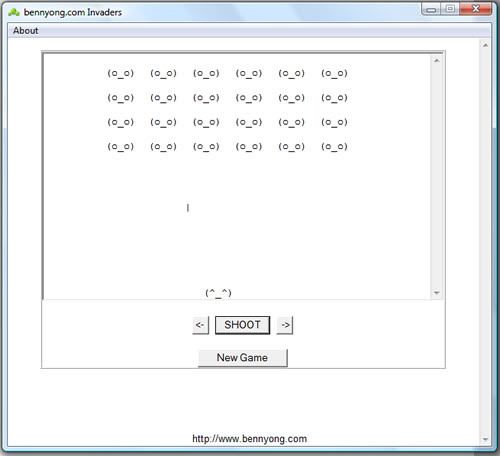 As always, this game is portable and fits comfortably into your usb thumb drive and requires no installation.
Click here to download the game and have fun! I hope it gives you a good start for the week!
Cheers!
Benny Ong